Description
HIFI 5.1 Digital Fiber Optical Audio Cable Toslink TV Box PS4 Speaker Soundbar
PRODUCT DETAILS
Brand Name: DTS

Connector B: Coaxial

Gender: Male-Male

Model Number: Digital Audio Fiber Cable

Type: Optical Fiber Cables

Connector A: Coaxial

Package: Yes

Shielding: Braid

Color: gold / black

Wire: outer diameter OD2.2/5.0MM

Core material: fiber

Wire: Aluminum alloy

Interface technology: gold plated

Application:
Microphone

​

Multimedia

DVD Player

Television

Amplifier

Spdif Audio Cable

optical audio cable

Toslink Audio Cable

Standard Optical Toslink SPDIF

For PlayStation Ps3 Ps4pro Roku fire TV Apple TV Xbox one

For apple tv

Digital coaxial cable

Digital optical audio cable
Fiber Optical Cable

Digital SPDIF Cable

Optical Fiber Cable

PMMA Fiber
Size: 1m 1.5m 2m 3m 5m 10m optical cable
Feature
1. High-precision concentrated fiber lens technology, which makes the beam highly focused, greatly reduces the reflection of the beam on the inner wall, completely ensures the lossless transmission of the optical signal, makes the sound quality clear and transparent, restores the sound quality, and maintains the signal integrity.
2. Pop-up plug is very convenient, can accurately align the optical signal and successfully transmit large data volume.
3. Super heavy-duty plug flexible (
50 degrees)
, close to the fiber interface, is also very easy to plug.
4. High speed, high fidelity, low loss broadband transmission performance.
5. Long service life, very suitable for decorating dark lines.
6. The body is soft and elastic.
7. Due to premium optical fiber core and multi shields, Optical TV Sound Cable delivers a quality and consistent audio between your soundbar and TV without RF, EM, and ground loop interference. The corrosion-resistant gold-plated connectors and polished fiber tips are for optimal signal transfer
Description:
1. Friendly Protective Cap: The Optical Digital Lead attaches two removable rubber tips to protect the fiber connectors, when they are not plugged in. Note: please take off the caps before use the optical lead.
2. Do not bend the fiber optic cable to an angle of less than 50 degrees to avoid damaging the fiber core.
3. Before use, remove the dust cover on the fiber plug and keep the fiber plug clean.
4. The fiber plug has directionality. When using it, make sure that the plug and socket are oriented the same before plugging in the socket.
Product usage
Audio Fiber Cable is a must-have cable for multi-channel (5.1, 6.1, and 7.1) Dolby AC-3 / DTS decoding for a variety of short-range signal transmissions with fiber optic digital terminals

Communication and audio equipment amplifiers, DVD players, VCR, CD player, MD, AMP, PLAYER, mini disc, digital to analog converter

Satellite receiver and optical electronic device, switch, 1394 card, fiber optic sound card, cable set top box, digital camera, copier, printer, printing equipment, light sensor

Industrial equipment, automobiles, medical equipment and power systems
Checklist: Digital Fiber Optic Cable* 1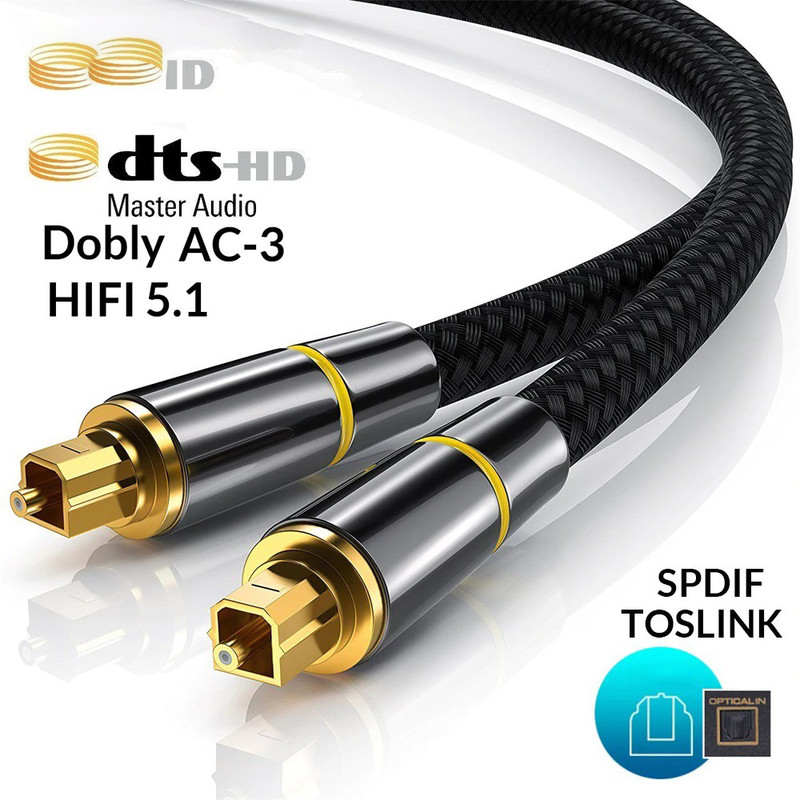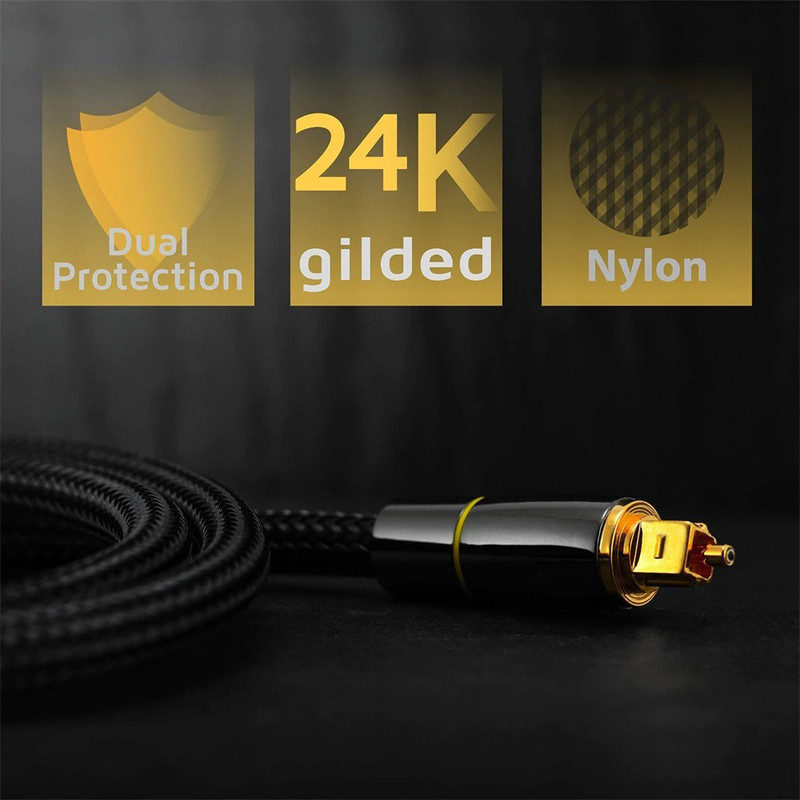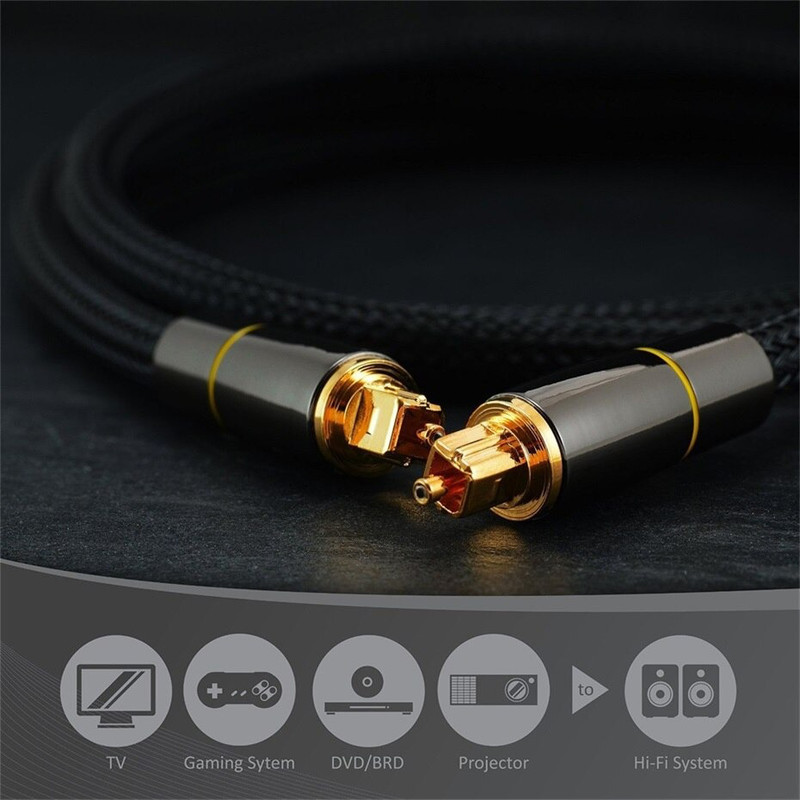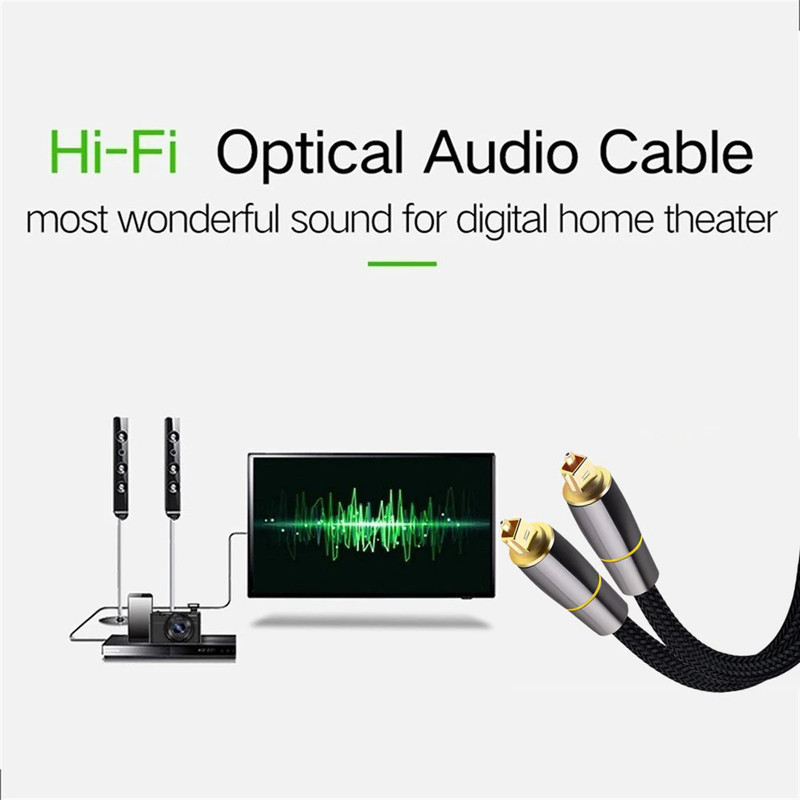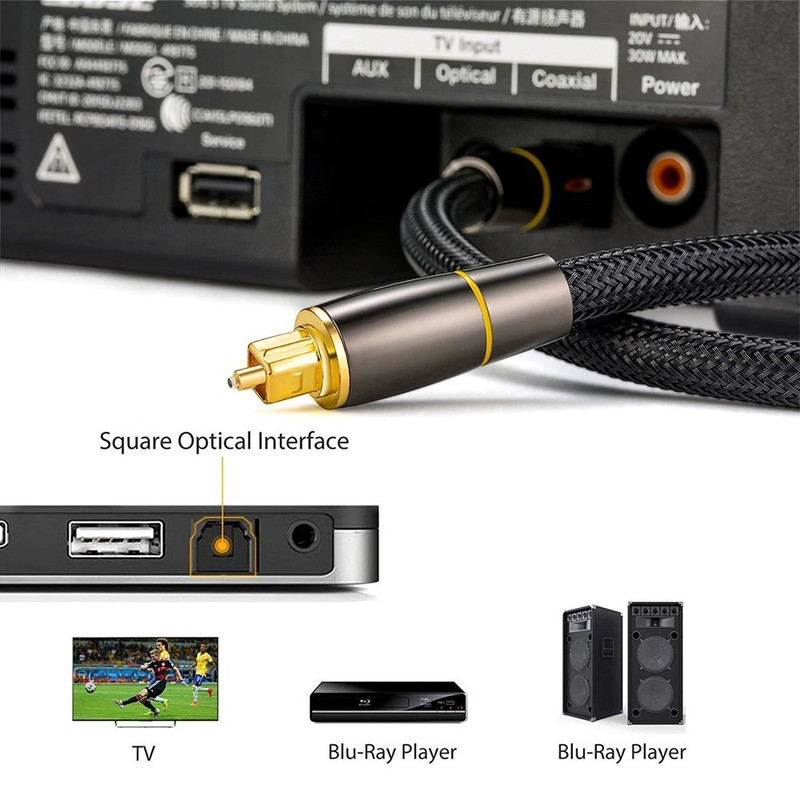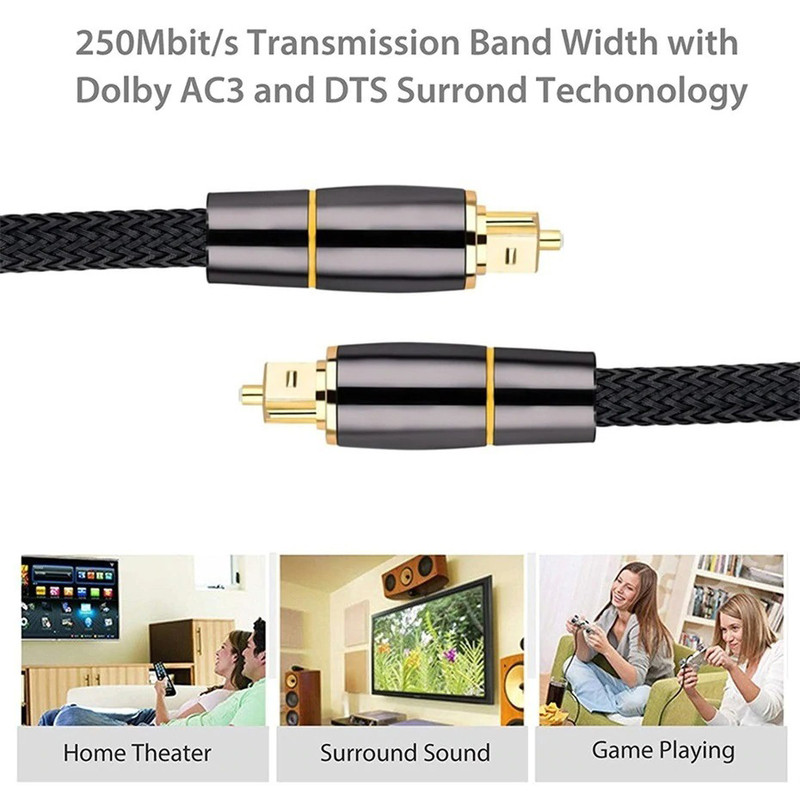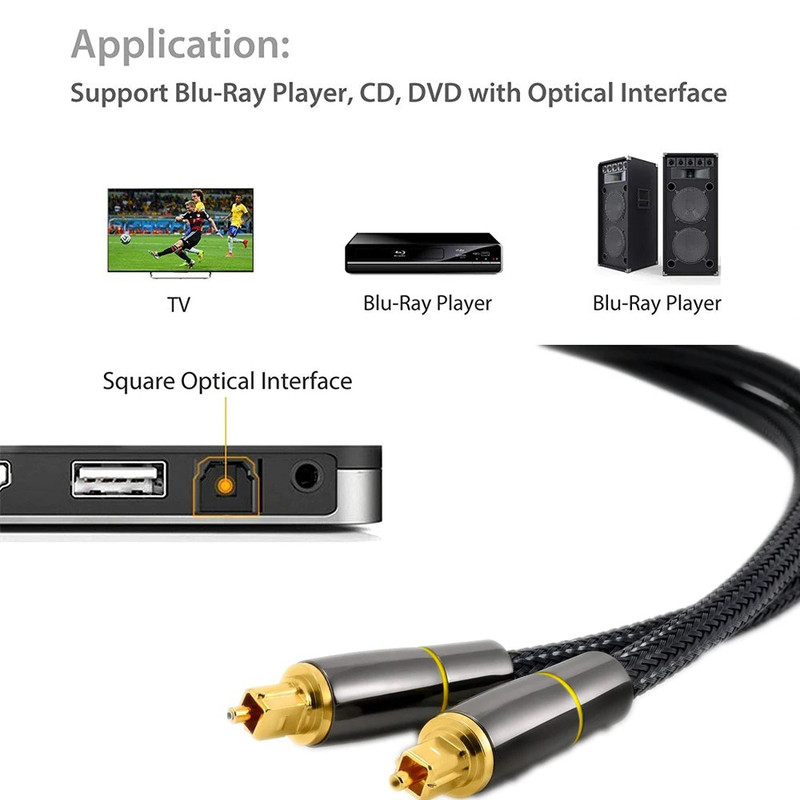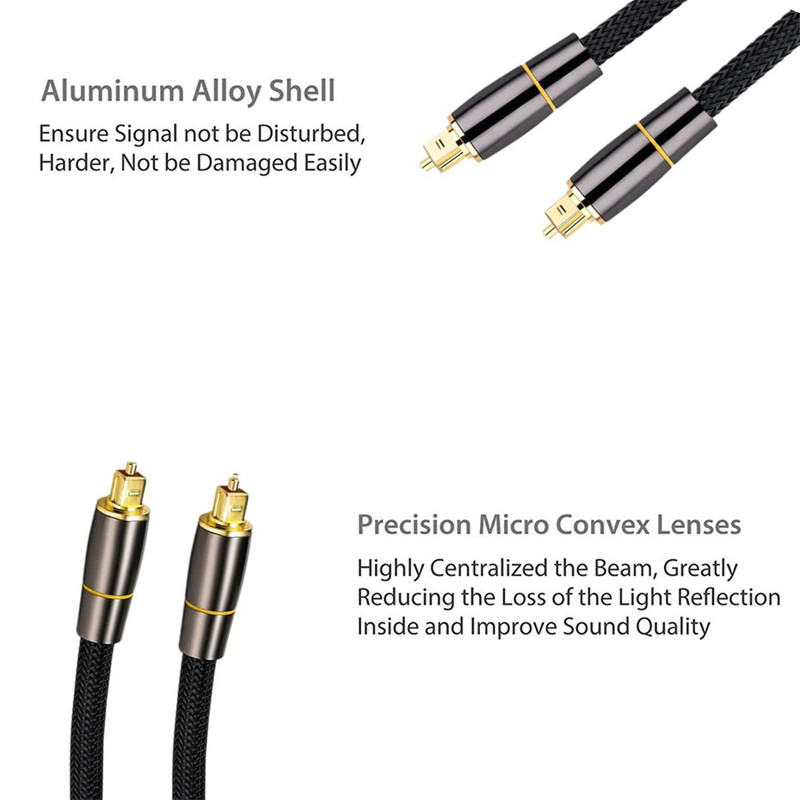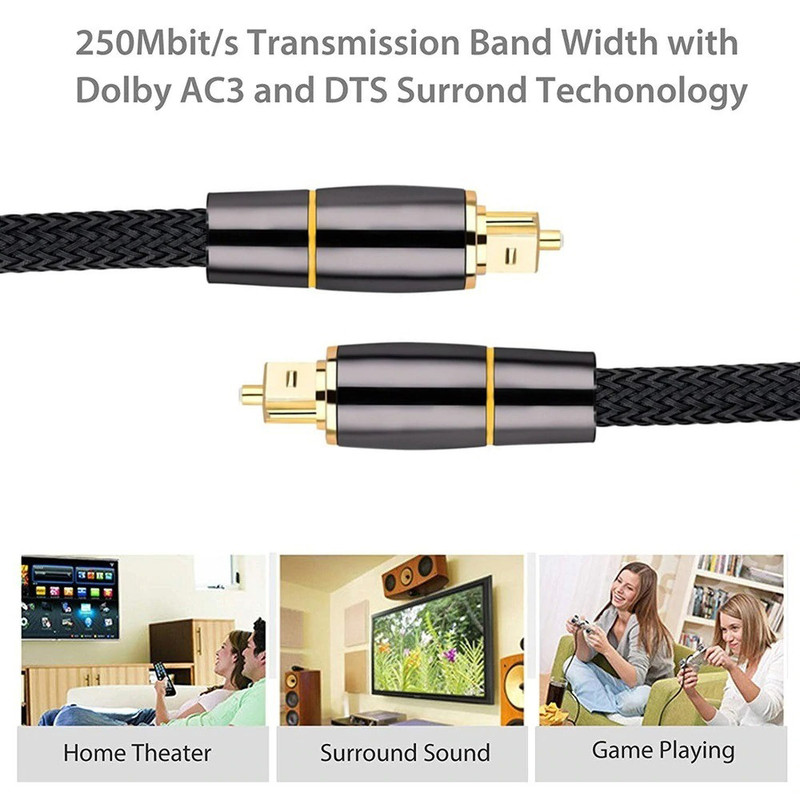 About Our Shops And Products
Quality Assurance: We are committed to providing the best products for global buyers. Each product will be tested during purchase and storage.
Price concessions: Our products are provided directly by the factory and there is no intermediary agency. If you want to order in bulk, please contact us for wholesale price!
If the product you received is damaged or mistype, please do not leave any negative feedback first. Please contact us as soon as possible. We will solve it as soon as possible and find the best solution.
SHIPPING
We do ship out within 15 business days & You will be arrived it with 35-70 days.
Announcement
Shipping time may Delayed Or Changed According To The Pandemic Outbreak .We Will Try Our Best To Get The Order to You As Soon As Possible.
RETURN POLICY
We accept Return & Refund from every customers if not satisfied about our product

Note-

CUSTOMS RULES AND REGULATIONS ARE BEYOND OUR HAND AND IT IS BUYER RESPONSIBILITY TO CHECK ON THEM BEFORE THE ORDER !
PAYMENTS
We are accept payments only via PayPal because it is most secure method for both of buyers and sellers.